The New Jeep
Grand Wagoneer



It's time to accept that Jeep is a luxury brand. The new Grand Wagoneer is the clearest sign yet! This hybrid luxury SUV represents many things for Jeep: the return of an iconic nameplate, the first three-row model for the brand since the long-forgotten Commander, and Jeeps first entry into the newly competitive full-size SUV segment!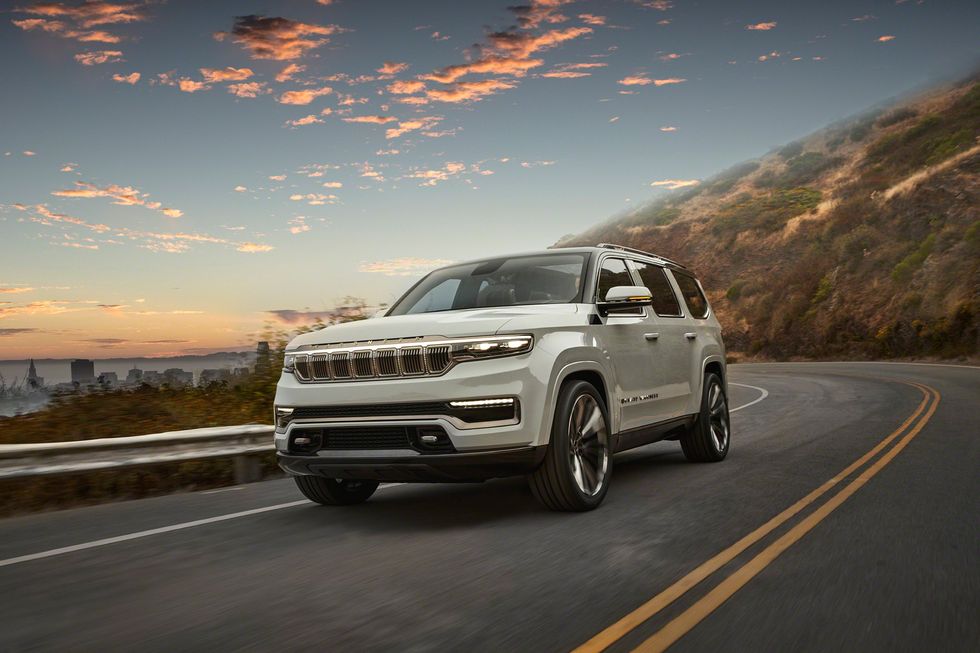 The Grand Wagoneer brings a new bold design to the Jeep line up! Offering strong body lines, paired with elegant touches and that nostalgic Jeep design.

The Grand Wagoneer is an SUV version of the Ram 1500 pickup. The Ram and the Wagoneer are going to be built with body-on-frame construction. Above the Ram the Jeep is going to offer an independent rear suspension setup, unlike the ram that rides on a solid rear axle.

The Wagoneer is entering into an extremely competitive and growing SUV segment. We are expecting it to be similar in size to offerings from other brands like; the Chevy Tahoe and Ford Expedition. Jeep is not yet providing dimensions, so we can not confirm this but it certainly is going to be a big family hauler.

Check out our Wagoneer Page and be the first update with new information!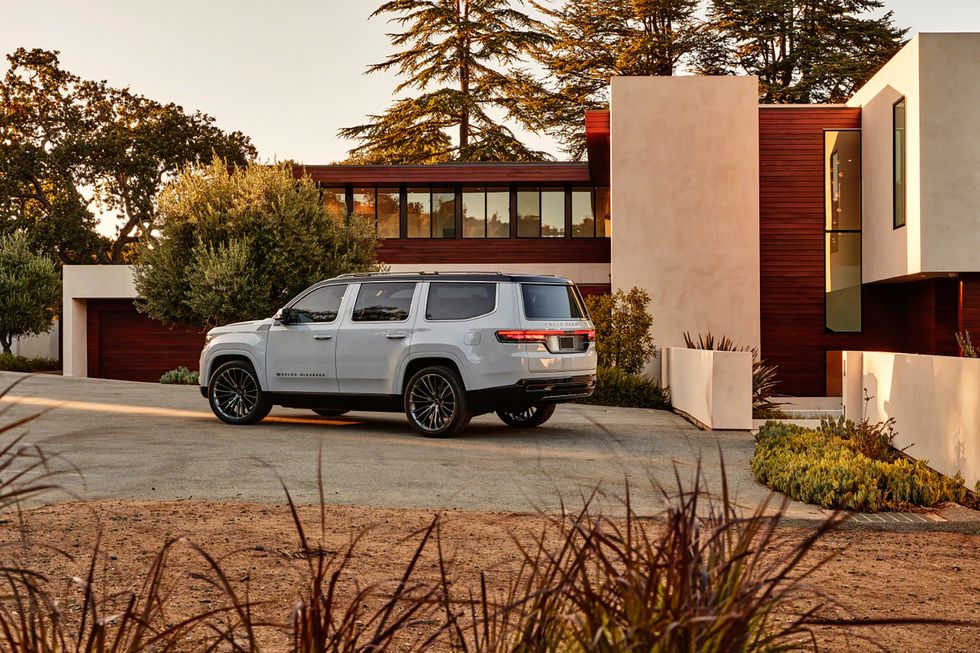 Pricing on the Wagoneer is going to range widely. It is going to enter the market at a price point similar to its competitors in the $60,000 area. The more upscale models are going to compete with some serious heavy hitters in the segment, Lincoln Navigator, Cadillac Escalade and even compete with the likes of Mercedes and BMW! These upscale models are going to push the price point of the wagoneer into that six-figure price point area.

Three rows of seats will be standard in the new Wagoneer. We expect Jeep to offer a second-row captains chair (seven-passenger) variation as well as a second-row bench (eight-passenger) configuration. Jeep has claimed that the production version will have best-in-class passenger volume.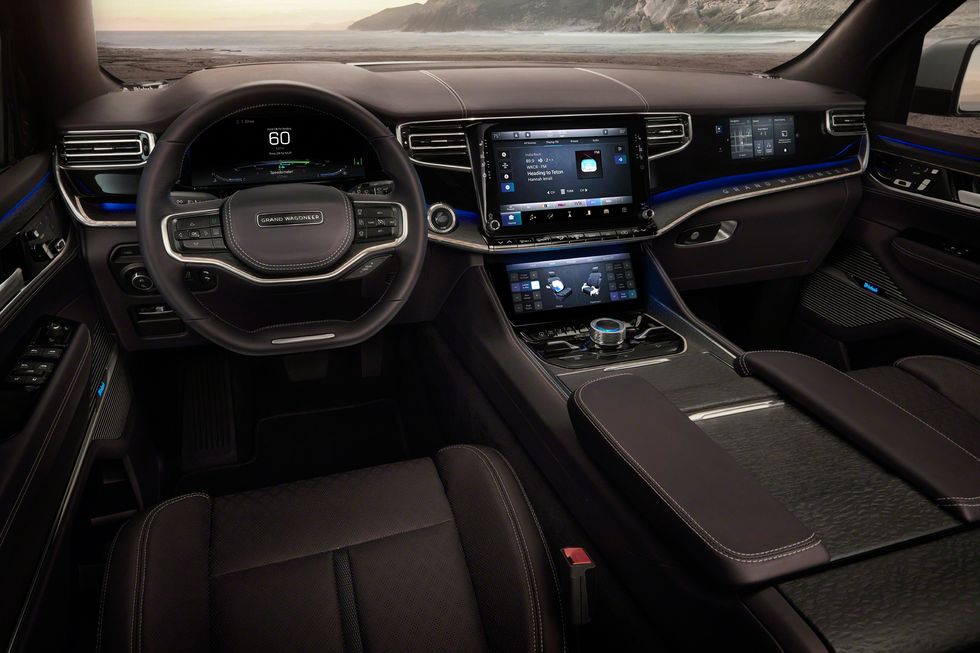 LOOK AT ALL THOSE SCREENS! The Grand Wagoneer concept shows off an extremely luxurious interior with a clean combination of leather and wood trims. It is going to offer a digital driver display as well as an interactive passenger display. The center console with also carry two additional screens one for climate control and seat adjustment and the other will serve as the main dashboard.

Our team at Gauthier Chrysler is extremely excited to see this vehicle in person! We are expecting the arrival of our new Flagship SUV in the summer of 2021. Until then we be sure to keep checking our blog posts to stay up to date with all things Jeep, Dodge, Ram!