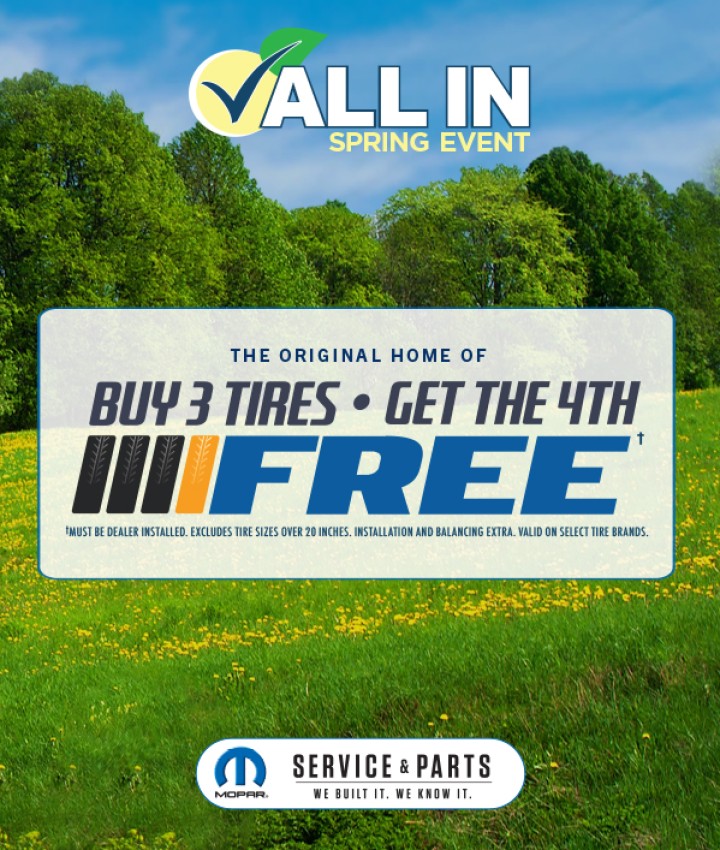 The Original Home Of
Buy 3 Tires Get 4th Tire FREE!
That means you get a full set of four tires for the price of three. All you have to do is bring in your vehicle, and we'll advise you on which type of tire best suits your vehicle and one that will match your price point.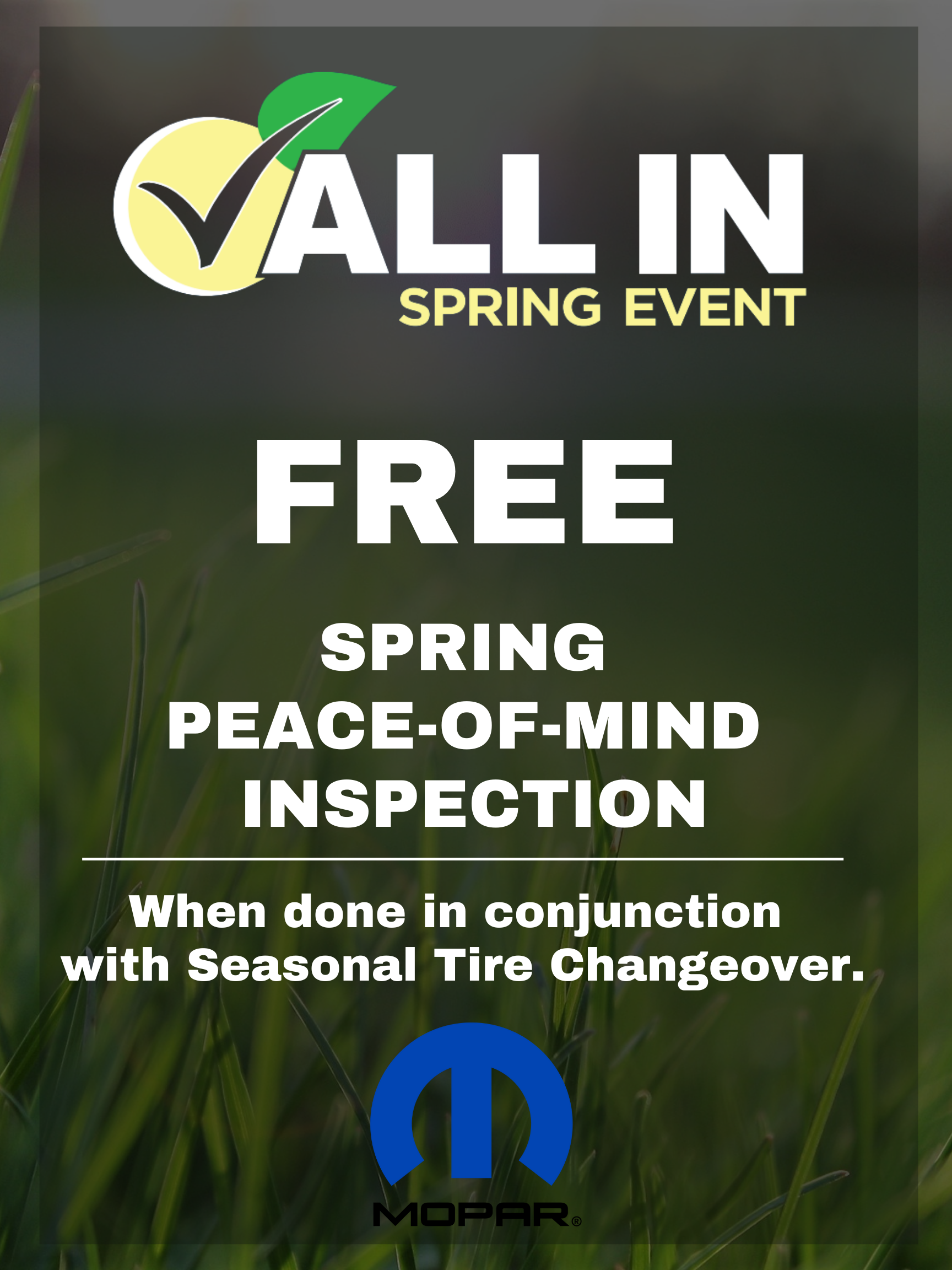 PEACE-OF-MIND INSPECTION + OIL & FILTER CHANGE
Owner's manual required maintenance including:
Inspection of front & rear brake systems, steering & suspension system, cooling system, all fluid levels, electronic battery test, exhaust system and provide written report of any findings
Rotation of 4 tires, Manufacturer's Check, Up to 6 litres of Genuine Mopar Motor Oil, Mopar Oil Filter, Rotation of 4 tires
Free washer solvent top-up, Provide written report, Manufacturer's Check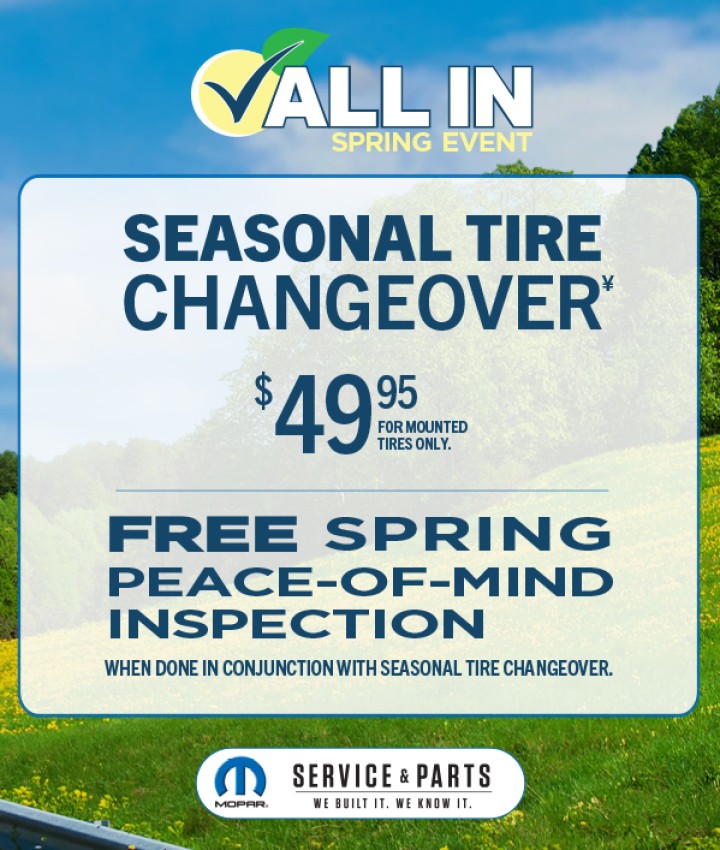 FREE SEASONAL TIRE CHANGEOVER¥
For Mounted Tires Only. When done in conjunction with Peace-of-Mind Maintenance Service.
Service includes:
Remove and install your seasonal tires, Manufacturer's Check, Wheel weights, valve stems, mount and balance not included
¥Minimum 4 tires to qualify for premium. Applies to most vehicles. Exclusions apply.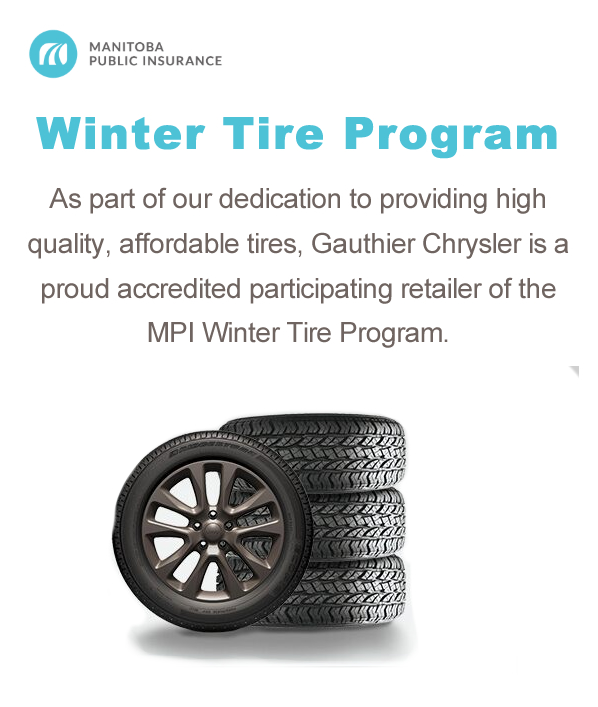 Winter Tire Program
Manitoba Public Insurance Is Helping Keep Drivers Safe On Winter Roads. Manitoba public insurance is providing low-interest financing to eligible Manitobans, for up to $2,000 per vehicle.
Get more information on Program qualifications, Processing and payments, Questions?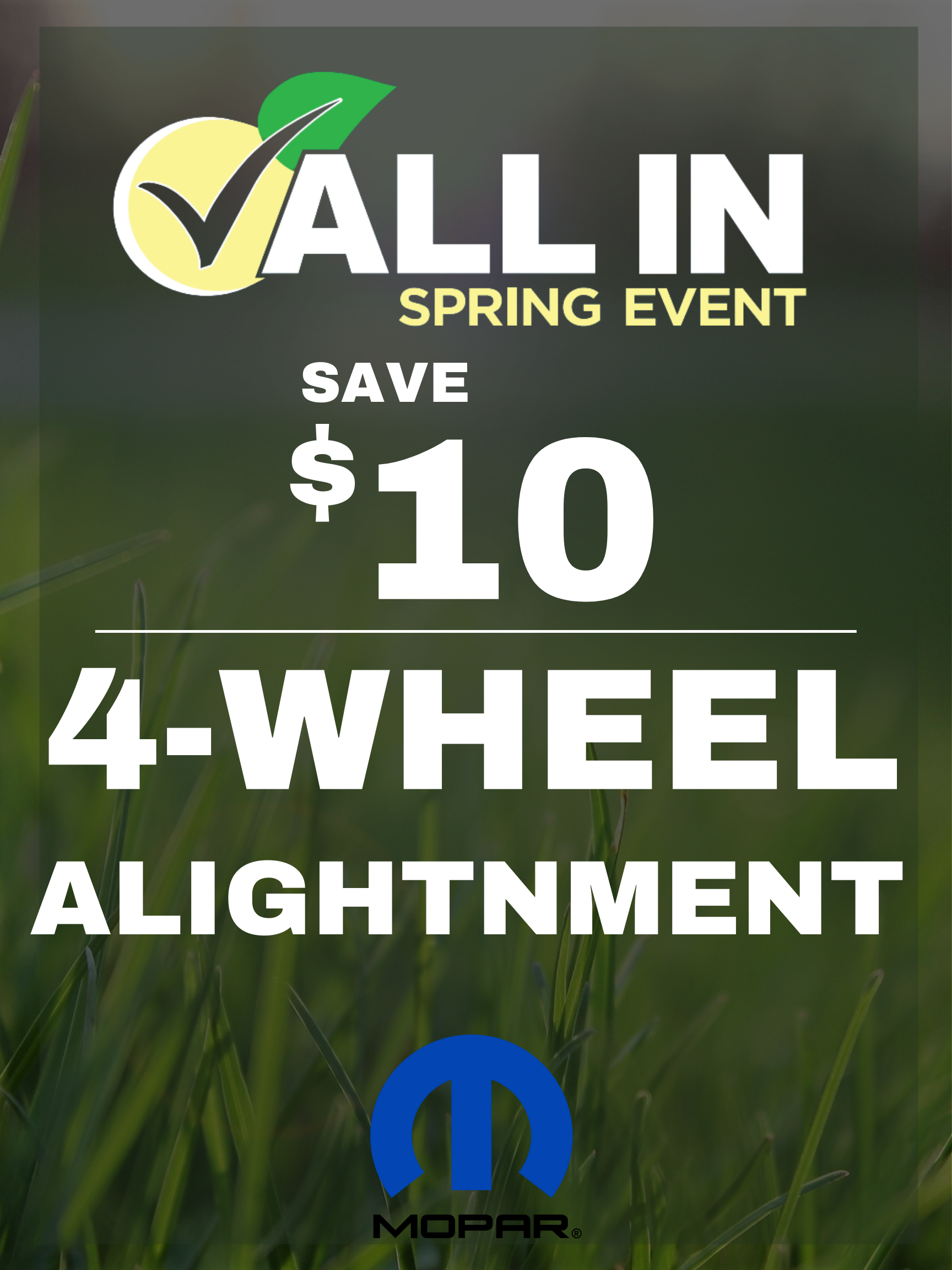 Wheel Alignment Check
A wheel alignment can ensure your vehicle is driving straight, reduce tire wear
Book your reservation to have your vehicle wheel alignment done for only $19.95 by booking online or by phone
at 1-888-719-8028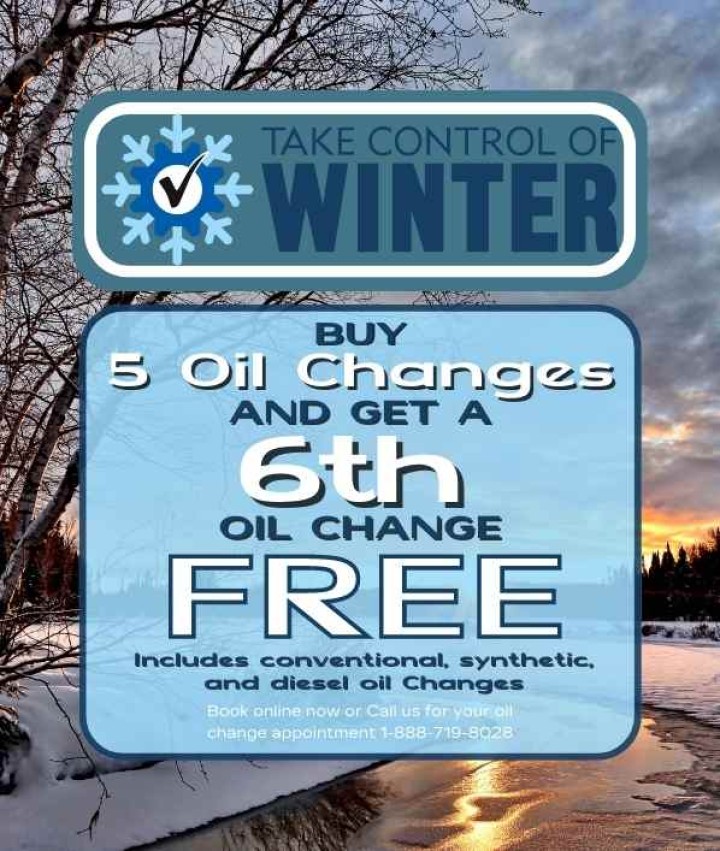 Customer-Preferred Tag
For Oil Changes.
The buy 4 oil changes and get the 5th free, includes all conventional, synthetic and diesel oil changes.
book online now or call us for your oil change appointment at
1-888-719-8028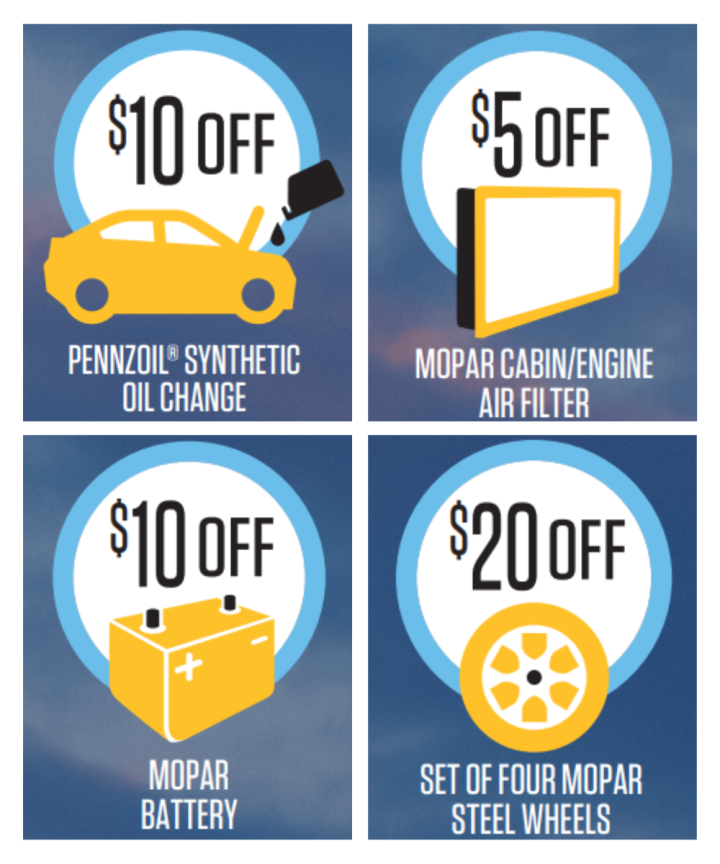 Sign Up and Save From Mopar
When you sign up for Mopar® coupons, you'll receive discounts, coupons and other vehicle information via email, or other means, from FCA Canada. Discount and coupons will come to you every three months and may be applied over and above the qualifying service offers available at your local Chrysler, Dodge, Jeep®, Ram and FIAT® retailer. Get Savings Sent Right To Your Inbox
Get the coupons you see here sent straight to your inbox. New coupons will arrive every three months and can be applied over and above the qualifying service offers available at Gauthier Chrysler, Dodge, Jeep® and Ram dealership.