The 2021 Chrysler Pacifica is here to teach you how to parent in style. Whether it's keeping up with the hip new trends or getting the whole family to band practice we have you covered. It doesn't matter if you're dropping the kids off at school or running to the store during the halftime show because you forgot to get sour cream for your world-famous dip, we have the vehicle for you!
Together we are going to go through some of the amazing unique features available and talk more about how they can benefit your life...no matter how crazy it might be!
The 2021 Chrysler Pacifica has class-exclusive Sto-N-Go Seating and Storage. Flip the seat down and get grandma in the back, it's easy, trust us. Plus the storage area allows you to keep a fresh change of clothes for your toddler available at all times. You really never know when you will need them
Class-Exclusive Hands-Free Sliding Doors for when you need to get the dog into the van while holding your screaming child. Now, you can do that with ease!
Set the destination for domination with the Pacificas 10'.1" Uconnect display. With available navigation, Android Auto, and Apple Car-Play you are for sure going to be the hippest parent on the block. Also, you can keep an eye on all your kicking and screaming satan spawns... I mean kids with your available FamCAM Interior Camera.
FAM CAM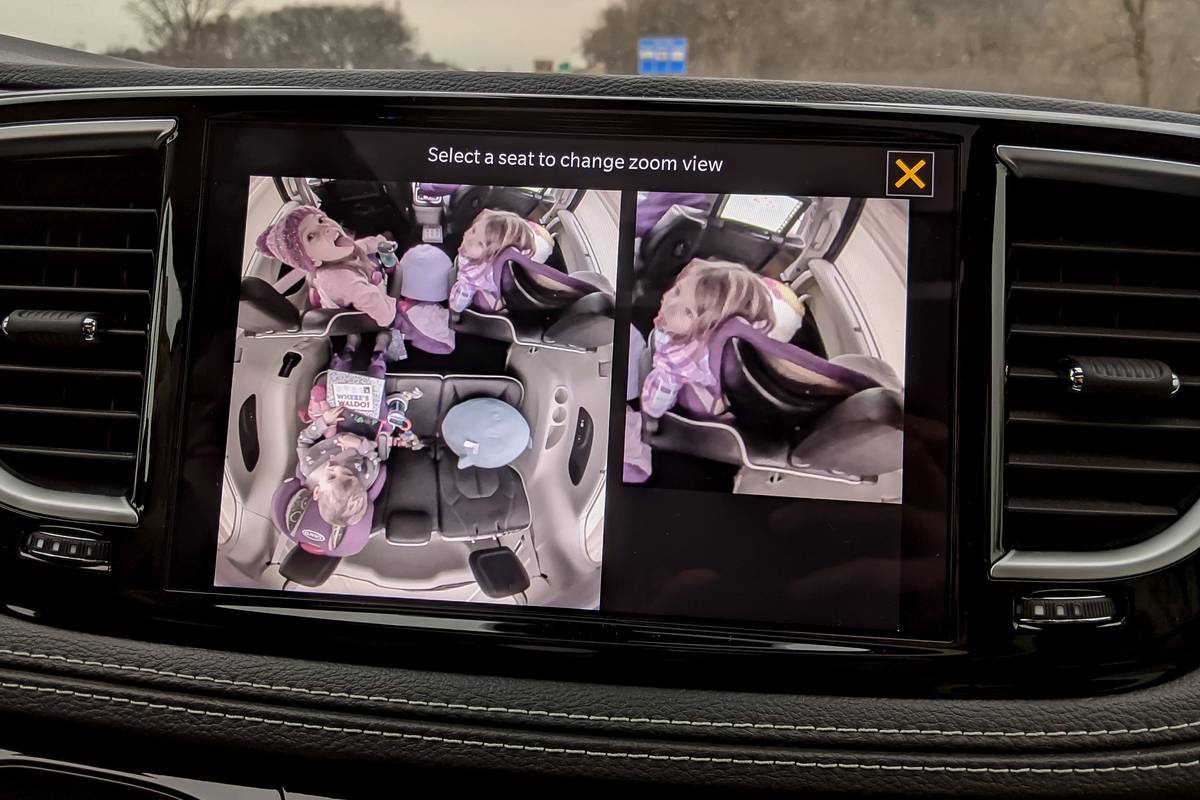 Oh and I almost forgot to mention you can keep things as clean (as possible) with the most powerful integrated vacuum cleaner in its class. So suck it up and get those toddlers to soccer practice!
The Pacifica is also offered in a class-exclusive Hybrid option! That means you can cherish the planet and still go to yoga, get the kids to school, drop the dog off at grandma's, and still make it on time for work. It only takes two hours for the Hybrid battery to charge so while you are cooking dinner and getting everyone ready for soccer practice you're Pacifica is fueling up for its next adventure!
Lastly, it comes with a Back-up Camera as standard equipment. You never know what kind of bikes and hockey sticks get left on the driveway, so it is good to have an extra set of eyes in the back of your head.
For more information on the 2021 Chrysler Pacifica reach out to our team at Gauthier Chrysler! We have a sizable collection and have access to inventory from across Canada! Reach out for more information!
View Pacifica Inventory Contact Us Book A Test Drive