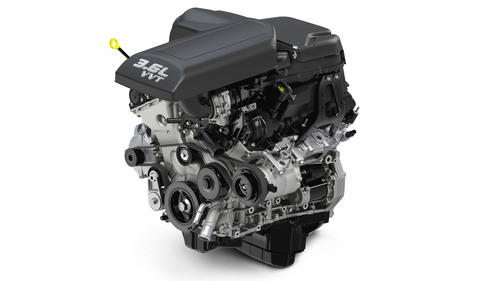 3.6L Pentastar V6
The 3.6 liter Pentastar engine is rated at 305 horsepower and 270 lb.-ft. of torque in the Dodge Challenger; 90% of torque is available from 1,800 to 6,350 rpm. This engine is Available in 17 different vehicles across nine segments. The Pentastar has been awarded one of Ward's 10 Best Engines three years running!! Its won numerous other awards as well, Best-in-class highway fuel economy, Best-in-class horsepower and Best-in-class towing.
Current vehicles its available in: Chrysler 300, Chrysler Pacifica, Dodge Challenger, Dodge Charger, Dodge Durango, Jeep Gladiator, Jeep Grand Cherokee, Jeep Wrangler, Ram 1500, Ram 1500 Classic, Ram Promaster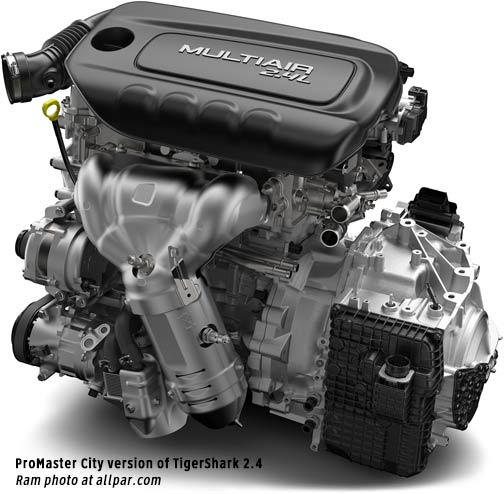 2.4L Tigershark 4 Cylinder engine
The 2.4 liter Tigershark engine is rated at 178-184 horsepower and 171-179 lb.-ft. of torque. The Tigershark engine is one of the most advanced four-cylinder engines on the planet. It made its debut in 2013 when it was first pared with the new Dodge Dart. Since then it has gone on to win accolades including, Best in class economy.
Current vehicles its available in: Chrysler 200, Dodge Dart, Jeep Cherokee, Jeep Renegade, Jeep Compass, Ram ProMaster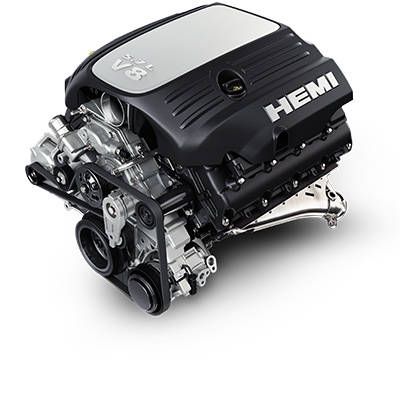 5.7L HEMI V8 Engine
The 5.7 Hemi has been the flagship engine for Chrysler ever since it was originally introduced in 2003. The most current Hemi Produces 395 horsepower and 410 lb.-ft. of torque! Having won Ward's 10 Best Engines list 5 years in a row this engine is a serious contender in its segment! It uses a multi-displacement system (MDS), which improves fuel economy by as much as 20 per cent. The system alternates between high fuel-economy four-cylinder mode when less power is needed, and V8 mode when you put your foot down.
Current vehicles its available in: Ram 1500/2500/3500, Dodge Durango, Chrysler 300, 300C, Dodge Charger (R/T), Jeep Grand Cherokee, Dodge Challenger.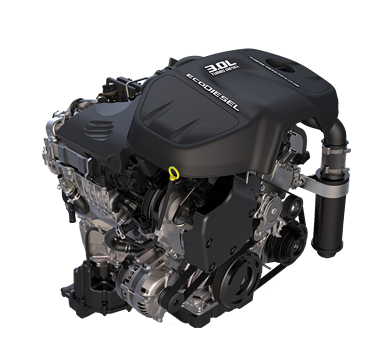 3.0L Eco-Diesel V6 Engine
The EcoDiesel is Chyrsler's newest Diesel engine option. It is used currently in the Ram 1500, Jeep Wangler and the Jeep Grand Cherokee. The Eco-Diesel engine is rated at 260 horsepower and 480 lb.-ft. of torque. This engine offers more than 1000 miles of range per tank of fuel and a towing capacity of 12,560 pounds. Rated at 32 miles per gallon (mpg) highway, 22 mpg city for 4x2 models; 29 mpg highway, 21 mpg city for 4x4 models the Eco-Diesel is the most efficient engine ever offered in a Ram pickup. The eco-Diesel engine helped Ram 1500 win best Full-Size Pickup for the second consecutive year.
Current vehicles its available in: Ram 1500, Jeep Grand Cherokee and Jeep Wrangler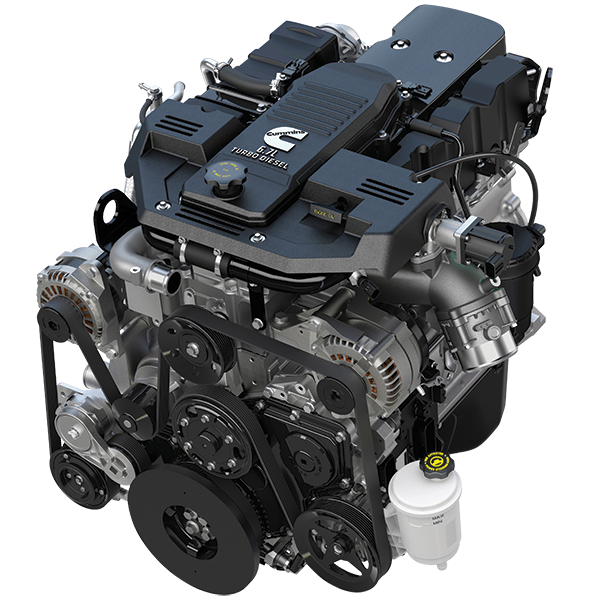 6.7L Cummins Turbo Diesel
The Cummins 6.7L Turbo Diesel is the most powerful engine option for RAM 2500 and 3500 pickup trucks. Producing up to 400 horsepower and 1,000 pound-feet of clean diesel torque, this powerhouse helps RAM deliver best-in-class towing. The Cummins set the record as the first manufacturer in the light duty segment to push an engine into quadruple digit torque. Having a 19,780 pound tow capacity and receiving a 14mpg economy rating this engine is the work horse behind our Ram heavy duty trucks.
Current vehicles its available in: Ram 2500, Ram 3500