OUR RESPONSE TO
COVID-19
It's about making sure Manitobans have access to safe and reliable transportation.
WE ARE

HERE TO HELP:
STAY SAFE!


Shop From Home Options

Gauthier Chrysler is adapting our sales processes around COVID-19 in Manitoba. We would like our customers to know that we are taking all additional measures to have you feel comfortable when shopping for a vehicle.

If you're in the market for a vehicle, we have adopted a number of ways to ensure customer safety, including:

1. SELECT A VEHICLE ONLINE - browse our inventory online to review available vehicles. To assist in making your decision, you'll find high-quality photos and videos of our many vehicles.

2. CONTACT SALES STAFF - if you have any questions, please don't hesitate to contact the dealership. We will put you in touch with our professional sales staff by phone, text, email, or video chat.

3. BOOK AN AT HOME TEST DRIVE - See a vehicle that interests you? Our sales staff would be pleased to arrange a test drive at your home. We will sanitize, clean, and prepare a vehicle for your viewing. We will bring the vehicle right to your home so you can test drive it and make a decision with comfort and peace of mind.

4. APPLY FOR CREDIT / VALUE YOUR TRADE - To begin the discussion around financing, our web site allows you to complete a credit application online.. Get a preliminary trade-in evaluation online, and begin your selection process for your new vehicle.

5. SCHEDULE DELIVERY - we would be pleased to make arrangements to deliver paperwork and your vehicle to your home.
---
Face Coverings are required at our dealership
Please note that since September 28, 2020, all people entering our dealership are required to wear face coverings. Our team will also be required to wear masks when meeting with customers or when they are following social distance guidelines set by the Manitoba Government
---
During these uncertain and challenging times your vehicle should be the least of your worries.
Should you require repairs or routine maintenance, know that Gauthier Chrysler Dodge Jeep Ram Certified Service experts are available to handle your vehicle service needs. With manufacturer support we are able to keep our employees and customers safe while your vehicle is in our service center.
As the current situation continues to evolve, safety remains our priority. We believe that our valued customers deserve to have access to quality vehicles, parts, service and autobody repairs. That's why we are working hard to keep our Sales, Service, and Parts Department open, clean, stocked, and operational.
We pride ourselves in treating our customers like family.
The health and safety of our customers and staff are our
first priority.
As a business, Jim Gauthier Chrysler Dodge Jeep Ram is taking the extra steps necessary to maintain a healthy and sanitary workplace while still meeting our customers' needs.
We continue to monitor information from provincial health authorities for their guidance and recommendations on how we can help to prevent the spread of Covid-19.
Our steps include:
Thorough cleanings of all dealership facilities daily
Sanitizing gel and foam stations available on-site
Providing our staff with specific instructions on hand washing and the importance of staying home if they are feeling unwell
Adhering to the recommended six feet of social distance from other staff and customers
We will continue to offer vehicle pick-up and delivery services. That said, our website is a helpful resource for shopping and researching vehicles, finding service and parts information, and communicating directly with the dealership.
No matter the department you're looking to reach, we have staff available to answer your questions and assist with your needs. You can connect with a member of our team by phone, email or through our website.
Together, we can maintain a healthy environment and combat the spread of COVID-19.
On behalf of our dealership, thank you for being a loyal customer. We remain committed to serving you for all of your automotive needs through this challenging time.
With our added sanitization measures we ensure a
safe, convient, and easy purchasing experience!
We are here to help. Contact us for all your automotive needs.
...Making sure

Manitobans have access to safe and reliable transportation.
"We know how important it is for Manitobans to be able to access safe and well-functioning vehicles to obtain essential goods (i.e. food, medicine) and services (i.e. health), to care for those at risk and safely travel to workplaces that are considered critical/essential.
In addition, we need to ensure essential vehicles (police, fire, ambulance) remain safe and in service. Equally, Businesses rely on their motor vehicle fleets to continue delivering essentials safely to Manitoban's during these difficult times.
No matter if a vehicle has been in a collision and is a total loss, is no longer repairable, or is off-lease, dealership sales need to continue as an essential service. This is not about monetary gains but about making sure Manitobans have access to safe and reliable transportation. Keeping our front line essential workers mobile, safe and able to meet the challenges ahead is critical. Motor Dealers have demonstrated that they have the proper COVID-19 safety and health protocols in place for the public and staff."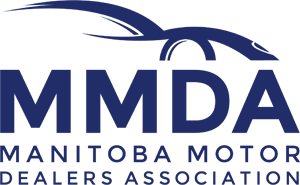 - Manitoba Motor Dealers Association