Introducing the newest addition to our sales lineup at Gauthier Chrysler!
Quiet Kat E-Bikes!
Perfect for Urban Travel, Off-road adventures, Hunting, Fishing and So Much More!
RIDING WITH FRIENDS, TO SHOPS, OR TO WORK IS A LOT MORE FUN ON A QUIETKAT.
And no matter how big or small your urban space is, QuietKat has an easy-to-store electric commuter bike to match your style.
Why sit in traffic when you can dodge it completely? QuietKat eBikes make commuting a breeze with their portable, reliable, rugged, and feature-rich designs that never let you down. They're safe, quiet, and dependable, and have tons of optional accessories to get you and your gear to the destination.
Quiet Kat Bikes are currently available for sale at Gautheir Chrysler! We are going to be bringing all different makes and models into our showroom over the coming month! With a range of up to 93 kilometers of range per charge and able to easily reach speeds of 30km/h this bike is not only going to get you there in style, it's going to do FAST!
Quiet Kat bikes are available in 4 different trim variations one being a Kids model. The other three are Ranger 5.0, JEEP, and Warrior. The Key difference between each model is going to be the suspension variations.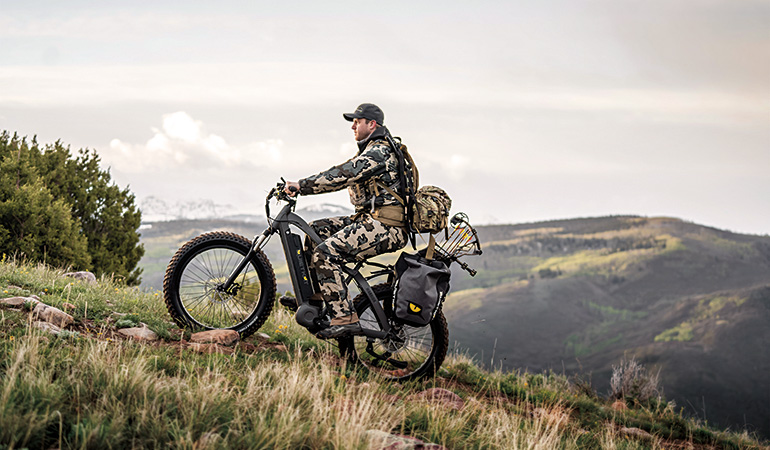 The Ranger is the most urban build coming with 500w hub drive motor, integrated battery, and premium components paired with single-speed gearing for simplicity and ease of use. Built to conquer tough terrain, long commutes, backcountry hunts, and much more!
The Warrior offers a bit more of an all-terrain option having Front Fork suspension, larger motor options, and offering an 8-speed drive train. The Warrior also has a heavy-duty integrated pannier cargo rack and QK frame geometry paired with focused weight distribution to optimize ride quality and handling.
The JEEP is the most robust and off-road-ready build it was developed in partnership with the most iconic off-road brand on the planet. Built on a 26" x 4.8" Fat-Tire platform, the Jeep eBike is designed to be the most capable eBike in existence. Conquer any technical off-road terrain including soft sand and snow, as well as hardpacked trails and rock. The Jeep also has the longest range option available and the most diverse drive train.
A fully detailed web page is coming soon! But if you have questions in the meantime please reach out to learn more about pricing and availability on our newest product! The Quiet Kat E-Bike!